Best Website Design & Digital Marketing Agency
We help businesses grow through Digital Marketing.
In a marketplace where competition is high, holding up a distinctive brand and maintaining professional visual representations is critical to the success of your business and career.
As the Best Web Design, Graphic Design & Digital Marketing Agency in Abuja, Nigeria, ABULE GRAPHICS offers you a passionate team with an eye on the latest trend over typography, shapes & colors, helping you get more customers, make more sales and ultimately grow your business.
Our services include Graphic Design, Web Design & Development, Search Engine Optimization - SEO, Content Marketing, Social Media Marketing, Email Marketing and Digital Marketing Strategy.
Abule Graphics looks towards building successful brands that give a healthy competitive edge through the creation of digital platforms that target the right audience and promotes conversion.
To help our clients boost Online Visibility by deploying professional Web Design & Digital Marketing tools that attracts paying customers, promote transactions and drive business growth.
WEB DESIGN & DIGITAL MARKETERS IN ABUJA
With our network of highly creative web design & Digital Marketing team, Abule Graphics help businesses of all sizes get qualified leads, attract more customers and make more sales on the Internet with proven tools which includes Web Design, Search Engine Optimization - SEO, Digital Marketing Strategy, Social Media Marketing, Content Marketing, Email Marketing & Creative Graphic Design techniques.
So what do you get?
A continuous buying traffic for your business & ultimately, boost sales and steady Returns On Investments - ROI.

see full services
Collaborate with the best Digital Marketing & Web Design agency in Abuja to attract more customers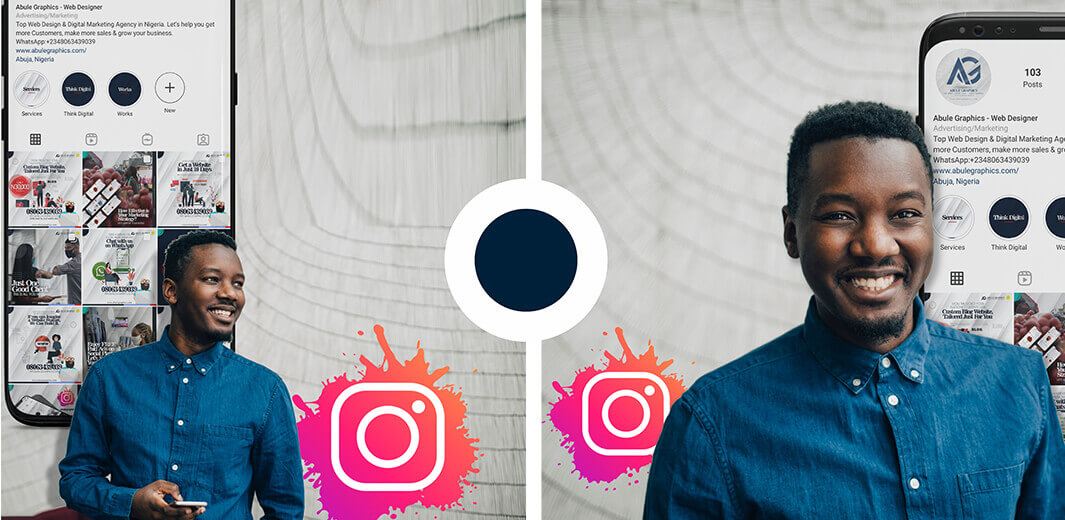 Over the years, we have helped and guided many businesses to achieve outstanding results
OUR HAPPY CLIENTS
At Abule Graphics, our websites leverages the best and most reliable international brand service providers for a wide range of critical tasks, including website and Graphic design drafting, image copyright acquisition, website and App code writing, server setup, software utilization, Advertising and Digital Marketing services, and Search Engine Ranking Optimization - SEO.